Support for prospective registration of systematic reviews
The following organizations have expressed their support for the prospective registration of systematic review protocol information:
"Although systematic reviews of clinical trials are well established, this methodology is increasingly used for synthesis of evidence from preclinical animal studies. As for clinical systematic reviews, prospective documentation of the preclinical review topic, planned methodology and any proposed subgroup analyses is of vital importance to increase transparency and reduce the risk of bias. Furthermore, registration can prevent unnecessary duplication. We are delighted that PROSPERO has been so receptive to the idea of expanding their scope to include registration of preclinical systematic review protocols! We have worked with PROSPERO to establish a registration form tailored to this type of review, and we look forward to seeing it being used widely."

Kim Wever, Malcolm Macleod, Carlijn Hooijmans and Marc Avey The SYRCLE-CAMARADES protocol task force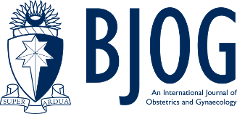 "PROSPERO aims to reduce unplanned duplication and promote efficient use of resources. PROSPERO makes changes to the protocol transparent to reduce the risk of data-driven questions generating false conclusions. BJOG recommends registration with PROSPERO for all systematic reviews, and has published an editorial to underline the importance of registration to improve the transparency and rigour of secondary research."
Editorial: http://onlinelibrary.wiley.com/doi/10.1111/j.1471-0528.2011.03242.x/full
Dimitrios Siassakos - Executive BJOG Editor, on behalf of the Editorial Board
Other organisations are invited to contact us by email using the details on the contact page to add their support to the principle of prospective systematic review registration.